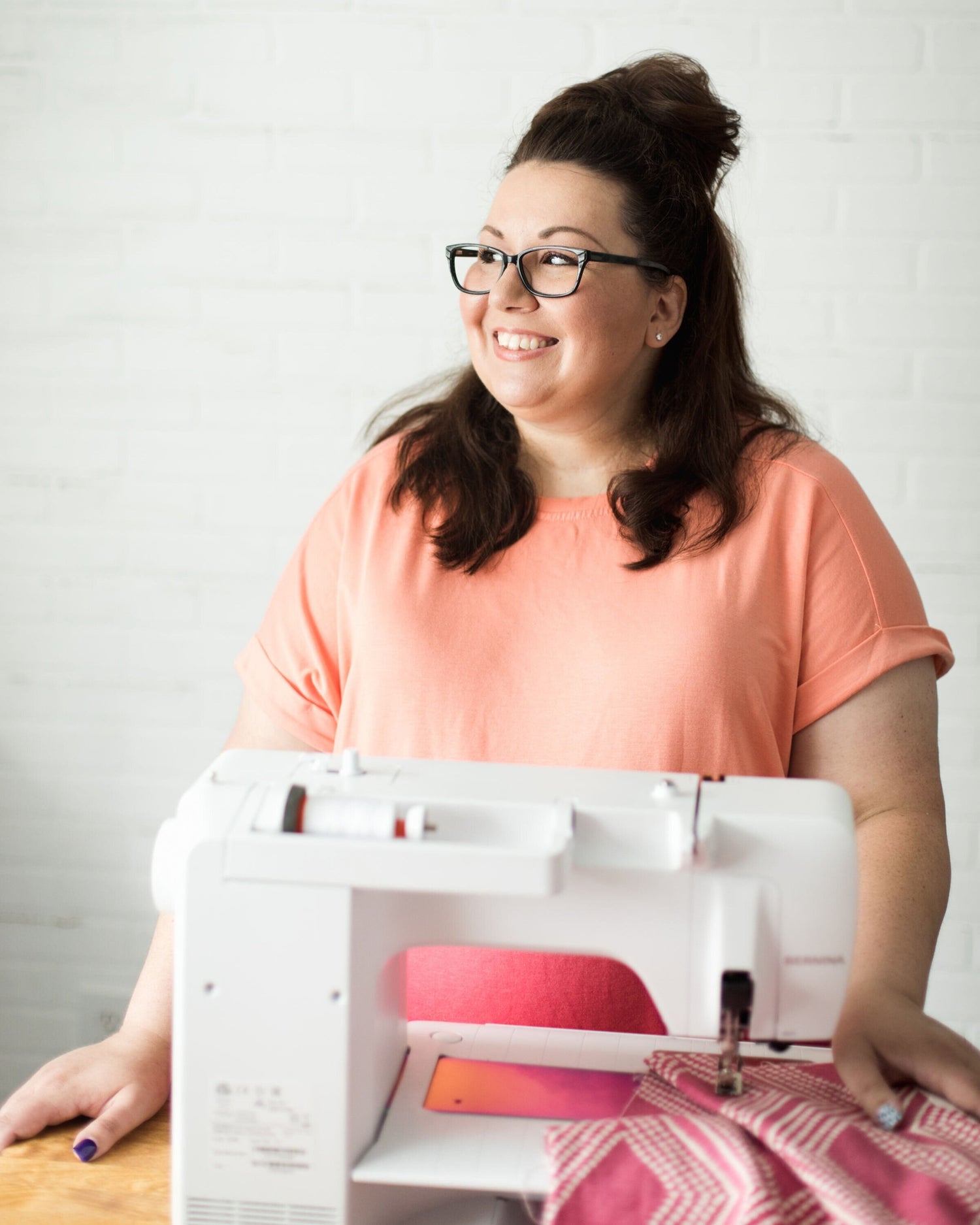 GET TO KNOW ME!
I'm Pamela Jane Morgan, aka Pammie Jane. I'm a quilter, author, illustrator, and photographer. I've dabbled in many art forms and had various creative jobs, but my passion lies in surface pattern design and textiles. I'm from a long line of sewists and artists and began quilting as a creative outlet while pregnant with my first child.
My inspiration comes from the world around me, especially from my cats. My style is maximalism at its finest. I am a 100% certified crazy cat lady. My work is overflowing with bold colors and texture galore. And cats, of course, although you'll likely find other creatures in it too.
 My book, Purr-fect Patchwork, is available now from C&T Publishing. You can also find my work in quilting magazines, shows, and websites.
When I'm not creating, I can be found binging ridiculous comedies and true crime TV, collecting vintage junk, and snuggling my furry friends. I live in Idaho Falls, Idaho, but my hometown is Pittsburgh, Pa. Though I don't get to visit nearly often enough, it still holds a special place in my heart. I am a wife to an incredibly supportive and super handsome hunk of man meat, a mom to 4 loud but also hilarious children, and zookeeper to a small menagerie.
Safe Person

I am a safe person and this website is a safe place. I have a zero-tolerance policy for hatred toward anyone. Kindness matters!

Quilty Maven

Quilting is life! I don't like being pigeonholed into a specific creative niche, but quilting ignites my passion fire.

TV Junkie

I'm a TV and movie junkie, especially when it comes to comedy. Judd Apatow movies and Mike Schur tv shows are my favorites.

Meme Queen

Laughing is my favorite. My phone is embarrassingly full of memes and webcomics that I've saved.

Virgo Incarnate

I'm the living embodiment of a Virgo - perfectionist to a fault, creative, stubborn AF. I've recently embraced Human Design (a more in-depth version of astrology) and love learning about how to be my best self.

Cat Lady

I love animals! I could watch animal reels all day and it's possible I follow more cats on social media than I do humans. All animals are amazing, but cats and fuzzy bumble bees make my heart melt.