Quilt with Texture
Calling all quilting enthusiasts! Get ready to embark on a textural quilting adventure like no other. Join Pammie Jane for an exclusive quilting workshop that will unlock the secrets of quilting with new and interesting substrates. In this hands-on class, you'll learn techniques to create captivating textures in your quilts, adding depth and dimension to your creations. From wool appliqué to hand-embroidered details, you'll explore a variety of methods to elevate your quilting game. But that's not all! As a special treat, each participant will receive an exclusive pattern designed specifically for this workshop. Don't miss this opportunity to join a select group of fellow quilters in an intimate setting, limited to just 20 cool cats and kittens. Contact via the form below to book this workshop for your guild, shop, or event.
Book Me!
Purr-suasive Quilt Photography
Get ready to snap some stunning shots of your quilts and showcase your quilty skills like a true professional! In this workshop, we'll delve into the world of quilt photography and learn how to capture shots that will make your fabric creations truly shine. Whether you're looking to promote your quilty prowess on social media or create captivating market materials for your quilt patterns, photography is key! 
Pammie Jane will cover everything from selecting the perfect backdrop and lighting to styling your photos for the maximum wow factor. You'll also learn how to prepare your quilts to make photographing them a breeze. And don't worry, she won't leave you hanging in the digital litter box! You'll explore post-processing techniques to give your quilt photos that personal touch. So grab your cameras, channel your inner photographer, and let's capture the spirit of your quilts in the most fantastic way possible. This workshop is positively an experience of a lifetime!
Pamela has over 10 years of experience as a professional photographer.
This workshop only opens up once a year and is limited to twelve participants. Each workshop recipient will also receive a custom business headshot by Pammie Jane. Join the waitlist now!
Join The Waitlist!
Lectures
Pammie Jane is available for a combined lecture and trunk show at your guild, shop, or event. Contact via the forms below for pricing and availability.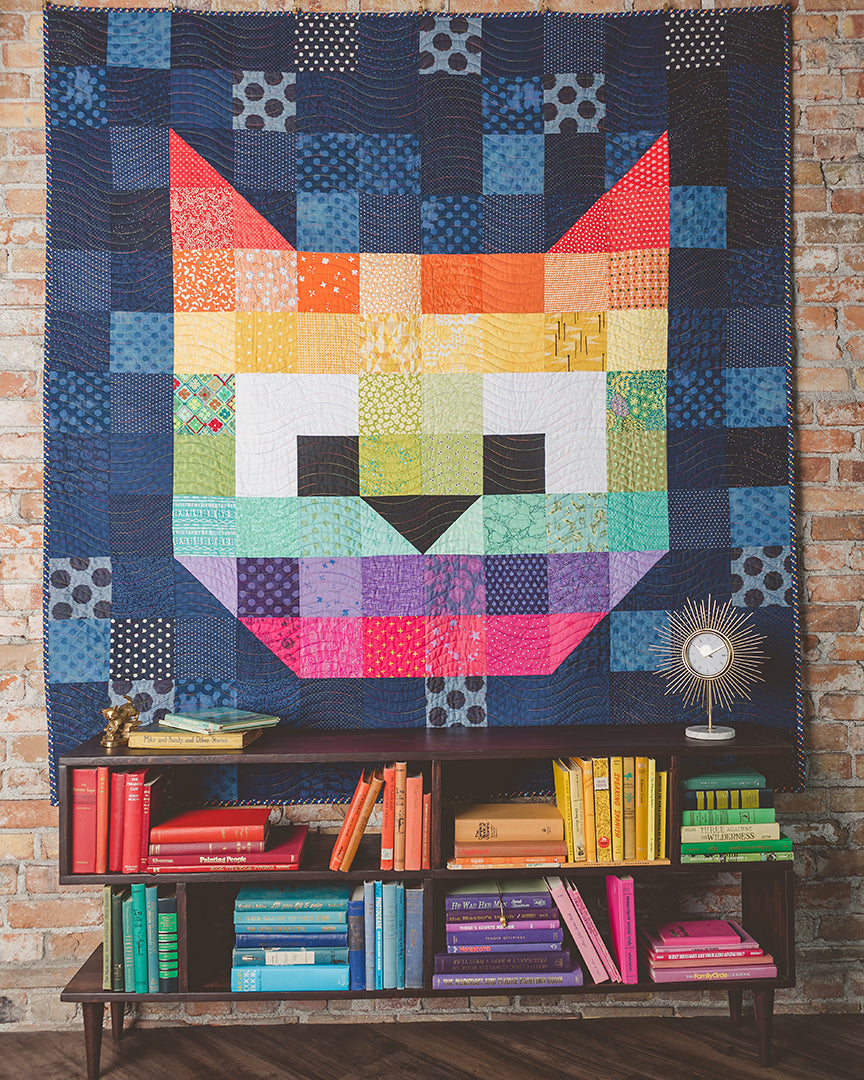 Color Theory for Quilters
Get ready to unleash your inner artist and embark on a colorful journey. In this paw-sitively enlightening session, we'll explore the magical world of colors and how they can transform your quilts from ordinary to extraordinary. Pammie Jane will dive into the principles of hue, saturation, and value, and explain how to create harmonious color palettes that will make your quilts purr with delight. From warm tones that radiate coziness to cool shades that evoke tranquility, we'll cover it all. And of course, she can't resist throwing in a few cat puns along the way to keep the atmosphere light and whisker-tickling! So gather your colorful threads, and join us for this fur-tastic lecture that will have you seeing colors from a whole new purr-spective!
Contact to Book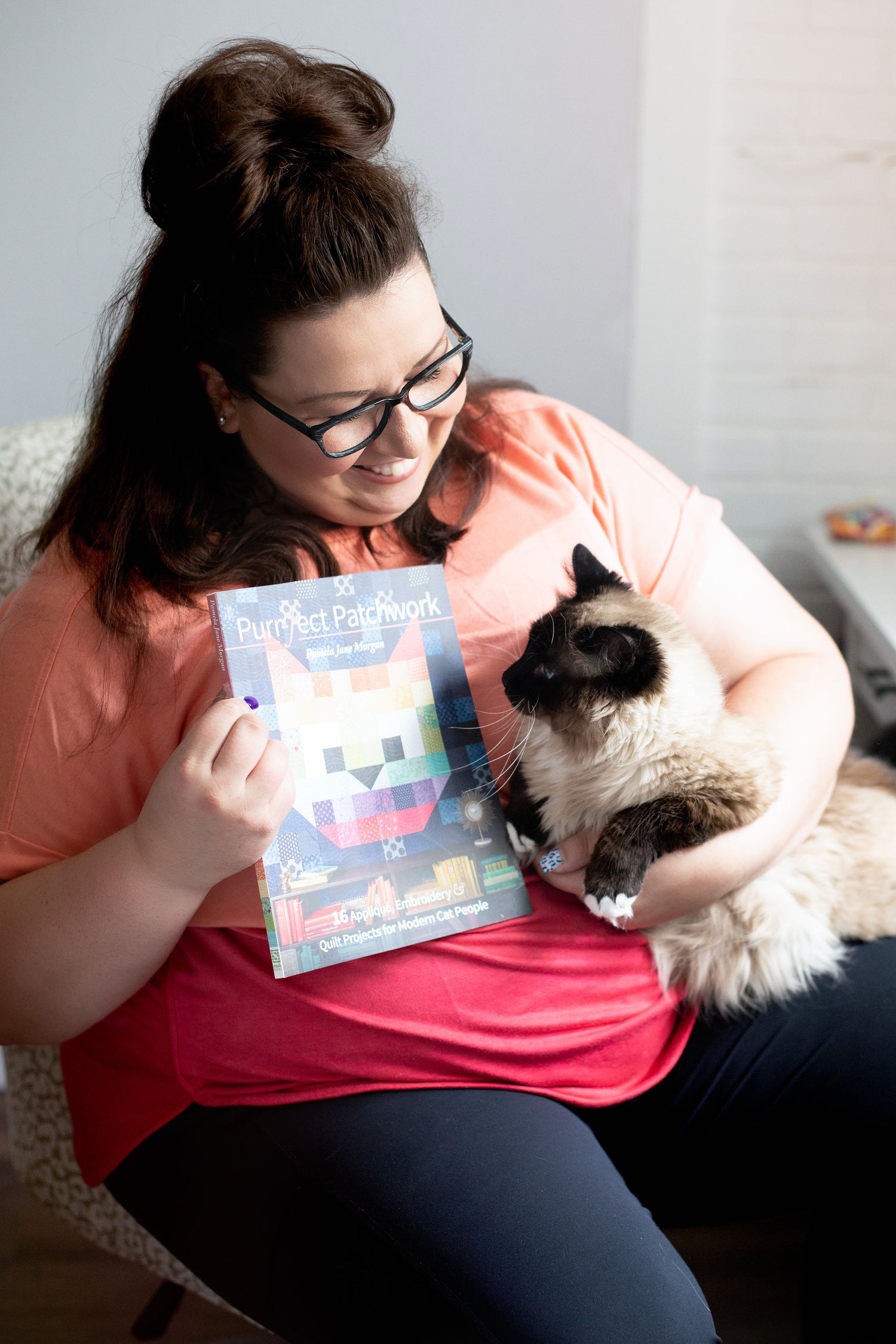 Passion to Purr-fection
If you have ever wondered how to take your passion for quilting and turn it into a lucrative business opportunity…then maybe this isn't the lecture for you. Haha! However, if you are passionate about quilting and you want to find ways to purr-fect your skills in a fun (and possibly lucrative) way, then Pammie Jane can show you how to best find your niche in the world of quilting. She will give you savvy tips for branding and standing out as you harness your special talents. Think paws-itive as you strike out on your own journey from passion to purr-fection.
Contact to Book